The world has changed. I remember when we have to get paper tickets, print our confirmations to be able to check-in, create a folder for my trips to keep all information in one place. Now you can do everything on the phone. Every month there are more and more apps created. We are going to talk about apps that will  help you to plan you trip as it takes a lot of time despite if you travel in your country or abroad.
Here some of useful FREE apps for planning your trip.
If you click on the name, you will be able to download it.
Keep in mind we're talking about travel planning, not travel booking, so the apps that can help you to find a good deal and land a great price may not be the same apps as the ones that will show you all of your flight, accommodation and transportation details. Few of them you can use offline so it helps you to dig out your rental car confirmation number or flight time or hotel confirmation and so on.  Here's what I suggest, in no particular order: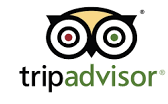 1. TripAdvisor  is the largest travel website to plan your perfect trip. TripAdvisor offers you some advice from millions of travelers, also a wide variety of travel planning features with links to booking tools that check hundreds of websites to find the best hotel price. I would say it is the largest travel community in the world where you can find a lot of useful information for planning you trip. on TripAdvisor you can find reviews for accommodation, restaurants and tourist's attractions.

2. TripIt does not offer you advice on where to go or where to stay but it offers you a complete, hassle free way to save all your confirmations for any reservations (flights, hotel, hostels, any accommodation)  in one place. I helps you organize your travel plans. Previously I had to create a folder on my computer for each trip  to be able to have quick access to all confirmations. With TripIt, my life is easier. You have access to your confirmations on you phone even if you don't have access to Internet what means it works offline what is even better.
How it works? Just few steps:
1. You have to sign in.
2. Just forward all your flight, hotel, car rental and restaurant confirmation emails to plans@tripit.com. (If you use Gmail, Yahoo, or Outlook.com email, TripIt can do the forwarding for you what is even better as you don't have to remember to send email!) Isn't it perfect and easy way?
3. Get your master itinerary.
4. Access your plans from anywhere (even without Internet access).
TripIt is a FREE app but you can get TripIt Pro with monthly fee for some extras like receiving real-time flight alerts, locate alternate flights, find out when a better seat is available, tracking reward-program points in one spot, sharing plans. You can get TripIt Pro for 30 days -free of charge to test it! It is your choice!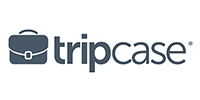 3. TripCase is very similar to TripIt that it gives you a single place to manage and organize your trips. TripCase is more advanced and much older than TripIt and it's absolutely FREE (for all advanced extras that TripIt offers for some extras). I would say TripIt is a a baby version of TripCase. 
TripCase is connected to powerful technology of reservation platforms that travel companies use. Key features: receive free flight alerts on your phone, tablet and watch, get an Uber ride to your next location in seconds, add the places you want to remember with one click, share your itinerary with others who need to stay updated, access seat maps, alternate flights schedules, weather and other tools to guide you. It has advanced features that offers you to add to your itinerary not only flight, accommodation, car rental and activity but also to add an attraction, cruise, ferry, restaurants, ground transport and even a meeting. That's why TripCase is very popular among business travelers. But I think it will be useful for everyone.
How it works? The same steps as for TripIt. The only difference TripCase does not do forwarding for you as in TripIt.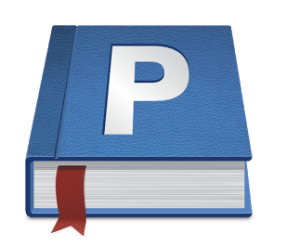 4. Parkopedia I LOVE this app! It saves you a lot of time when you are looking for a parking in your city and specially when you are on vacation and you don't know the city vert well. 
The name Parkopedia is a combination of the words parking and encyclopedia. Parkopedia has grown to cover over 38 million parking spaces in 52 countries around the world thanks to contributions from drivers like you.
Use this app to
find parking using your current location or by entering an address

g

et directions straight to the space
see parking space availability in real-time (where available)
find opening hours, up to date prices, payment methods and more
quickly narrow down parking choices using filters such as free parking, credit cards accepted, covered parking, etc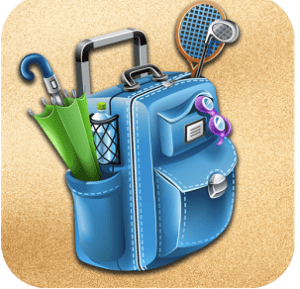 5. uPackingList  Packing for travelling doesn't have to be the hardest part of travel preparation. So now you have a solution  to pack easy a suitcase with travel checklist! 
uPackingList application is designed to turn packing into fast and convenient activity for any of your trips – vacation, business trip, family picnic, fishing, Disney Land, weekend trip, cruise etc.
You can easily create a list of necessary items and control packing process.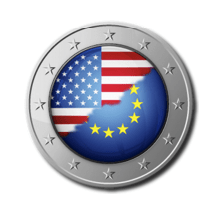 6. CURRENCY CONVERTOR –  is an easy application with a wide range of currencies, plus there is an option where you can add own currency. Up-to-date exchange rate comes from the European bank. I will not say that this application has always an accurate exchange rate, but it gives you an idea of what the exchange rate in one country or another against the dollar is.

7.  MAPS.ME – is a mobile app for Android, iOS and BlackBerry that  provides offline maps for travelers. All countries and cities. Isn't awesome? 
Features of MAPS.ME: 
• it works completely offline. Save money on roaming charges.
• all countries and cities. The entire world is in your pocket. Even the smallest islands!
• really fast zoom-n and zoom-out. The map never freezes or becomes a blank grey square.
• very detailed; discover thousands of points of interest.
• offline search; find everything you need on the map. Auto-suggestion feature makes searching much easier.
• ibookmarks – you can mark your favourite locations and travel destinations.
If you know more useful apps about planning your trip (not booking), please put them in comments.
Good luck and have a nice trip!
Like this? Share with your friends!