HELLO AND WELCOME TO MY TRAVEL BLOG!
If you are here, it means you are interested in traveling and do it yourself travel.
Via this blog, I would like to tell you about traveling that opens the door to this wonderful world we live in and show you inspiring places.
I would like to inspire you to travel more often, help you to book your trip for less money and share my experience with you in finding deals.
I will share with you how to create your own itinerary, where to book your flights, accommodation etc, find the best deals, what to see, how to save money on trips.
I'm writing about cities, countries and posting pictures that will inspire you to travel around the world. I will give you some practical tips. 
Let me introduce myself. My name is Olga Vorobey. I'm traveler, blogger and deal hunter. I must say that I'm addicted to travel.
When I was a little girl, my parents bought me a gift for my birthday – a world globe. I was so excited and from that time I was wondering how it would be living another continent. Are people the same? What's the weather be like, on another side of the world? I spent hours looking at the globe, discovering countries and continents. It was not just a love of geography; it was more a desire to discover the world!
From that time I knew I got the bug – I would travel anywhere and everywhere!
I studied Management in Travel and Hospitality in Kiev, Ukraine. After University I found my first job at the biggest travel agency in Ukraine – "SAM", that's when I really started to travel and I haven't stopped since!
I've been to 61 countries on 5 continents (2021) and I would like to visit all of them. I spent 1 month in Sweden, 3 months in Germany, 3 months in Greece, 1 months in the US as internship participant and now more than 8 years in Montreal and Ottawa (Canada).
I speak Ukrainian, Russian, English and French and a little bit of other languages.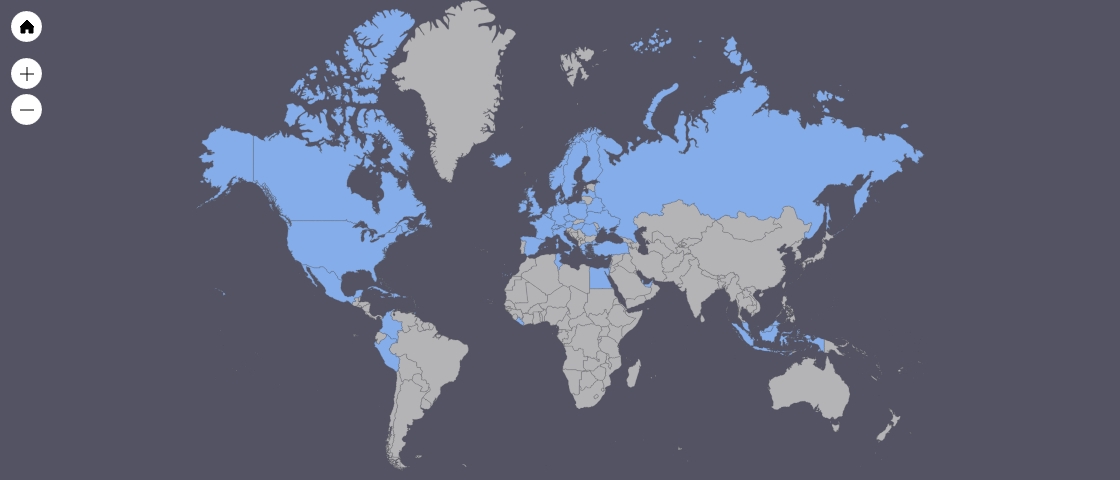 I love organizing trips myself. I want to decide where and when to go and what to see. I love planning my trips and I can do it nonstop. And now it has become simpler, easier and cheaper when you can find everything in Internet. I always start my preparation with reading travel guides and surfing  the net.
I have been to the Malaysian jungle, on the peak of Machu Picchu in Peru, Burj Khalifa in Dubai, Dante's View in Death Valley, dived into the Red Sea, stared at the night sky in a tent in the Sahara desert and Yosemite National Park and tried a lot of good food in various places of our beautiful world. But the most interesting and fascinating places on the planet I have yet to see, therefore, I continue to seek, explore and travel.
While traveling I have stayed at many places from hostels to luxury hotels. I created a list of money saving travel resources where you can find all you need to prepare your trip – http://www.alltravel4u.com/where-to-book/
I prefer active travel and I'm not fun of all inclusive packages. Spending all the time on the beach is nice but where is the adventure? That's why you will not find all inclusive packages on my website. Snorkelling with colourful fishes, exploring places by walking, cycling and driving are more interesting than lying on the beach or following a guide with big groups. I also don't like traveling in high season as I don't like crowds of tourists around me, waiting in the line and not enjoying my trips.
Follow me and you can find out how to plan and organize your trips on your own, where to go, what to see, where to get the best deals and how to save money while you travel. I also have some tips and tricks, so stop by often!
After so many trips, I still continue to expand the geography of my travels.  I have a ton of plans for the future.
Oh, and this isn't just about me, if you would like to add something to my stories or articles, or to share your experience, don't be shy and comment it or  write to me.