If you have a day or two to spare you have to go to Key West. 
It's a city and an island of the same name. Key West is  the most southernmost point of the continental United States. The island is only 2 x 4 miles. Key West is located just 90 miles north of Cuba and about 120 miles south of Miami. One interesting titbit is one side of the island is facing by Atlantic Ocean, the other faces the Gulf of Mexico.
The only way by land is from/to Miami. On the way you can stop for a quick stroll on one of the many small islands like: Big Pine Key, Marathon, Islamorada, and Key Largo. There are also other numerous local islands but they are only accessible by boat.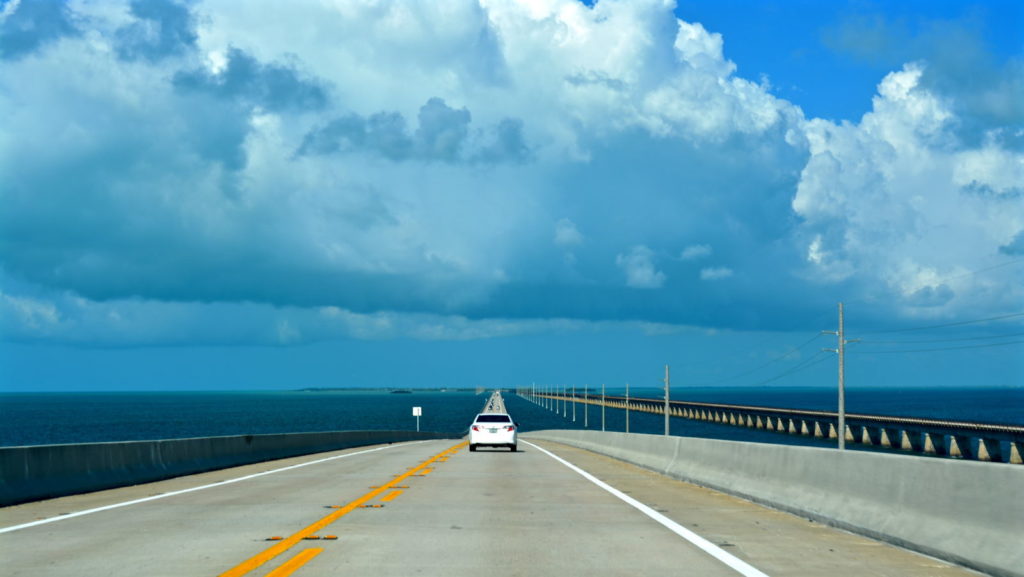 TIP: Keep in mind that the road from Miami to Key West takes about 4 hours each way (170mi/272km). This is due to the fact that most of the way has the speed limit of 45 MPH. So plan your trip accordingly. 
POINTS OF INTEREST:
1 .Southernmost Point. It's on the corner of Whitehead and South Streets.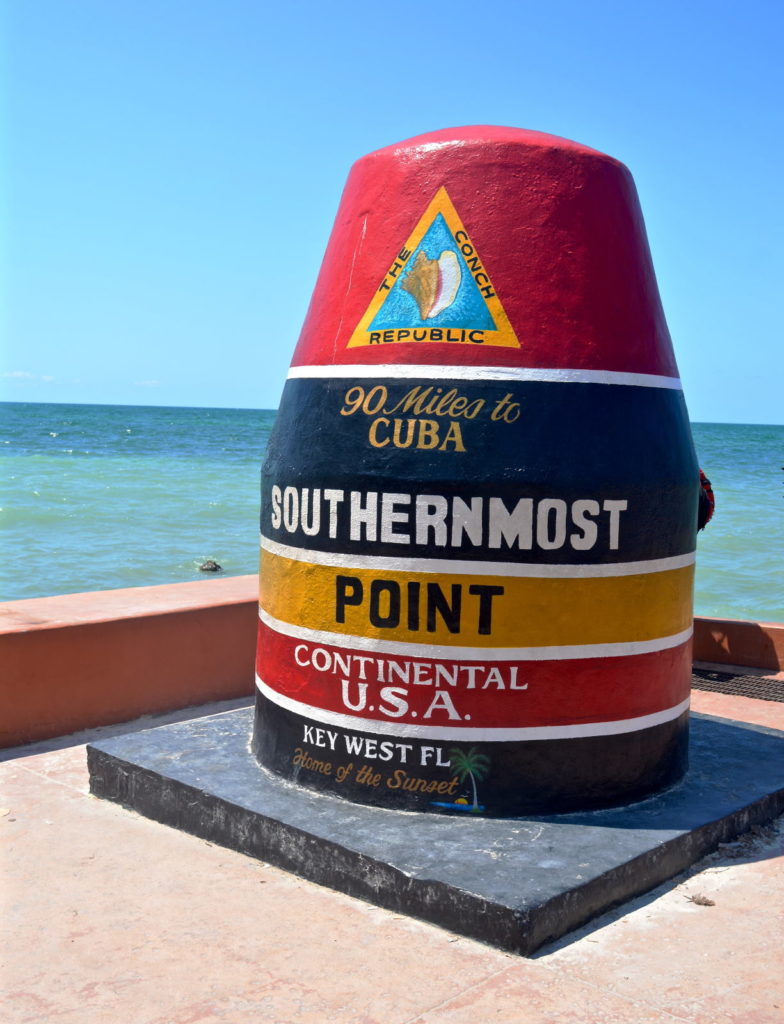 2. Mile Marker 0.
3. Key West Butterfly Conservatory.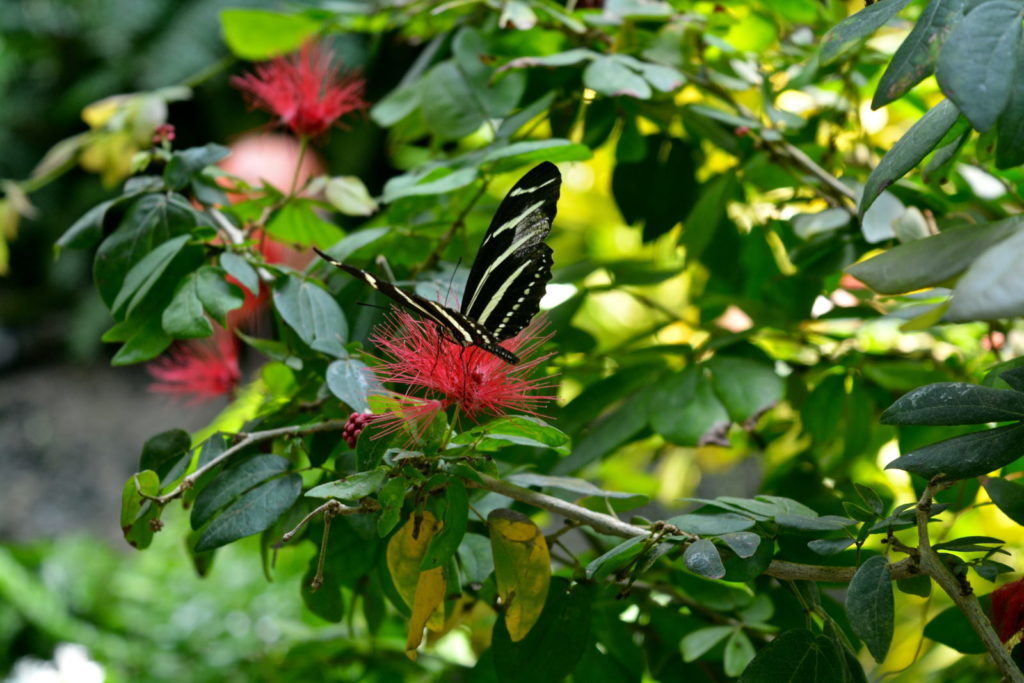 4. Lighthouse Museum with a panoramic view of the island. 
5. Ernest Heminqway Home & Museum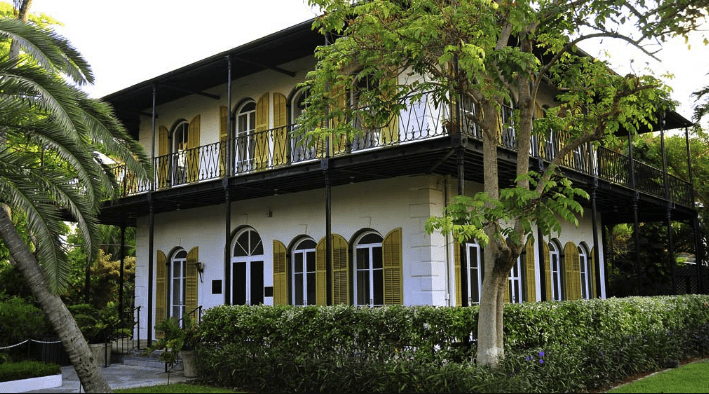 6. Fort Zachary Taylor Historical Park
8. Florida Keys Eco-discovery Center – admission is FREE and there is on-site parking. You can discover the Mote Marine Laboratory's 2400 gallon aquarium. Take a virtual dive to 1600 feet, explore the Dry Tortugas and learn why a fort was built in the middle of the Gulf of Mexico and much more. Open Tuesday to Saturday 9AM-4PM.    
9. Ride on the CityView Trolley Tours – Hop on & off at all CityView Trolley Stops. (Regular price 23USD) It has 8 stops: Clinton square&Historic Seaport Harborwalk, La Concha hotel, Florida Keys Eco-Discovery Center, Higgs Beach, Southernmost Point, Ernest Hemingway home&museum, Key West Bight, Conch Republic Seafood Company.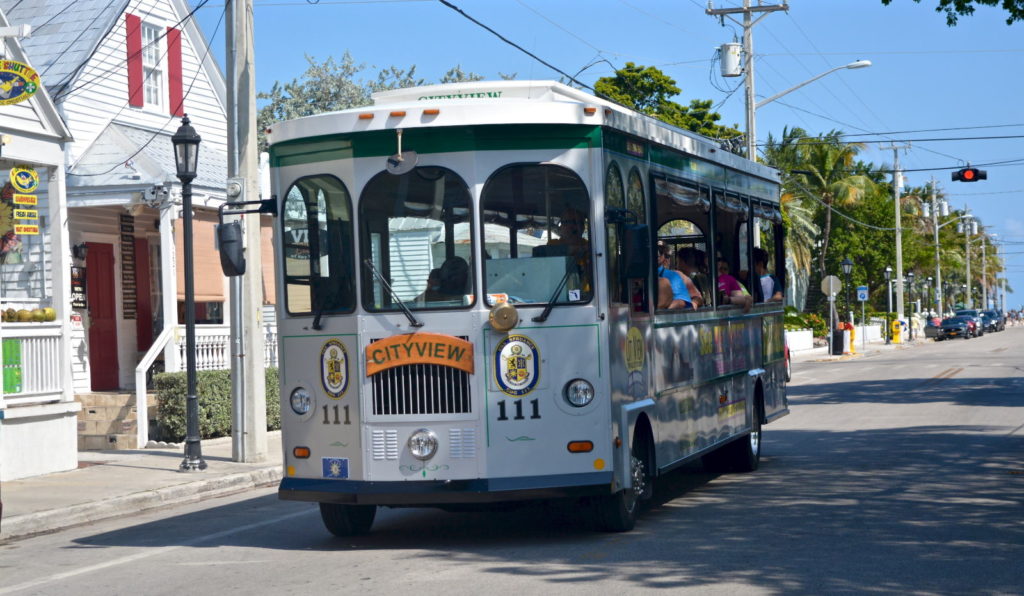 There are a lot of tours for purchase – check Key West Visitors Center for a map and more information.
SOME TIPS:
Visit Key West Visitors Center to get discounts for many tours (for example 2$ off for Butterfly Conservatory)
Free parking is available at Key West Butterfly Conservatory and in front of the USS Mohawk Museum (intersection of Southard St and Fort Streets)
if you don't want to rent a car, you can take a bus and explore the island on your own pace. Just few of them: Xcursions USA, Greyhound, Key Shuttle,  MiamiToKeyWestBus.com, Series of Public Buses. Or you can buy a day bus tour from Miami. Visit Welcome Center on Miami Beach or other tourist office for more details.

Don't waste your time on beach you will be disappointed.  The beaches are very small with shallow water and dirty sand. Miami is the place if you want to hit the beach.
If you love souvenir shopping, then Key West is the place for you! There are tons of shops, especially along Duval Street. With its charming mix of Carribbean and American architecture of the early 20th century it's a great street to walk and pass the time.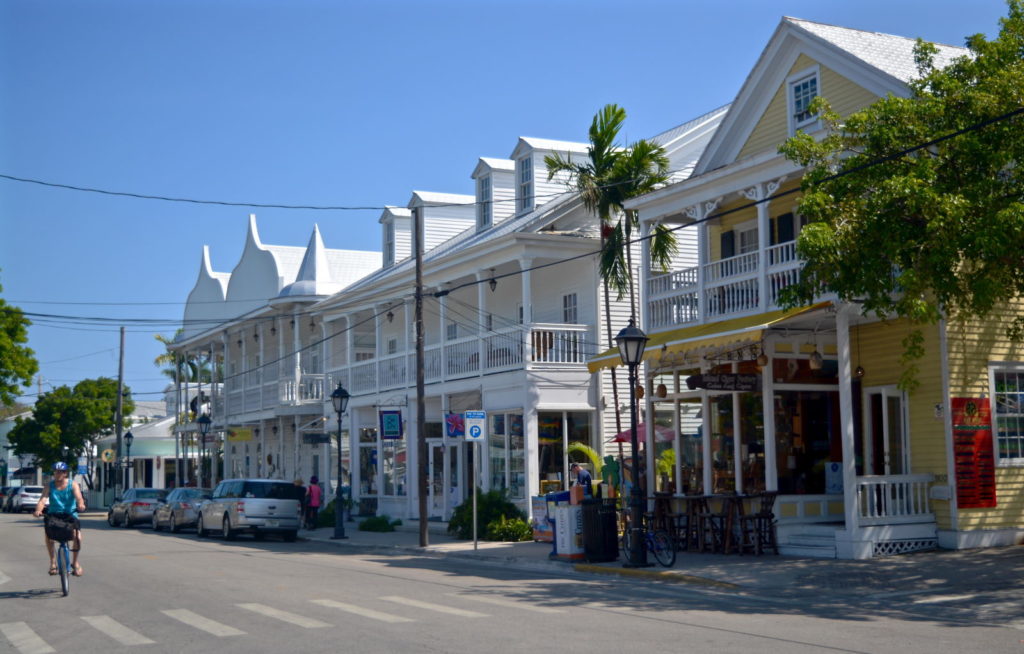 For overnight stay's on Key West –  check Airbnb, Booking or use a list of money saving travel resources.
Where to find great deals?  Sign up for FREE exclusive weekly updates
Check more pictures and videos: FACEBOOK    INSTAGRAM    YOUTUBE
Have you been on Key West already? Share your experience 🙂  
Like this? Share with your friends!