Traveling could cost a fortune but as I promised, you will find some tricks on my website on how to save money to travel more.
Visiting Ottawa doesn't cost a lot if you use this list of top 20 FREE things to do in Ottawa. 
#1 FREE things to do in Ottawa – TAKE A TOUR OF THE PARLIAMENT BUILDINGS 
Ottawa is home to some of the most beautiful parliament buildings in the world. Free-guided tours to visit East and Central Blocks are offered daily in high season and by reservation only in winter.  While there you can attend live debates; explore Peace Tower and Memorial Chamber on your own. The most impressive of the buildings is the Hall of Confederation. Visit parl.gc.ca/vis for more information.  
While on Parliament Hill, you can experience the "whispering wall" (east of Centre Block, behind the Famous Five monument). If you sit on one end of the bench and whisper into the wall, the person on the other side will clearly be able to hear what you said.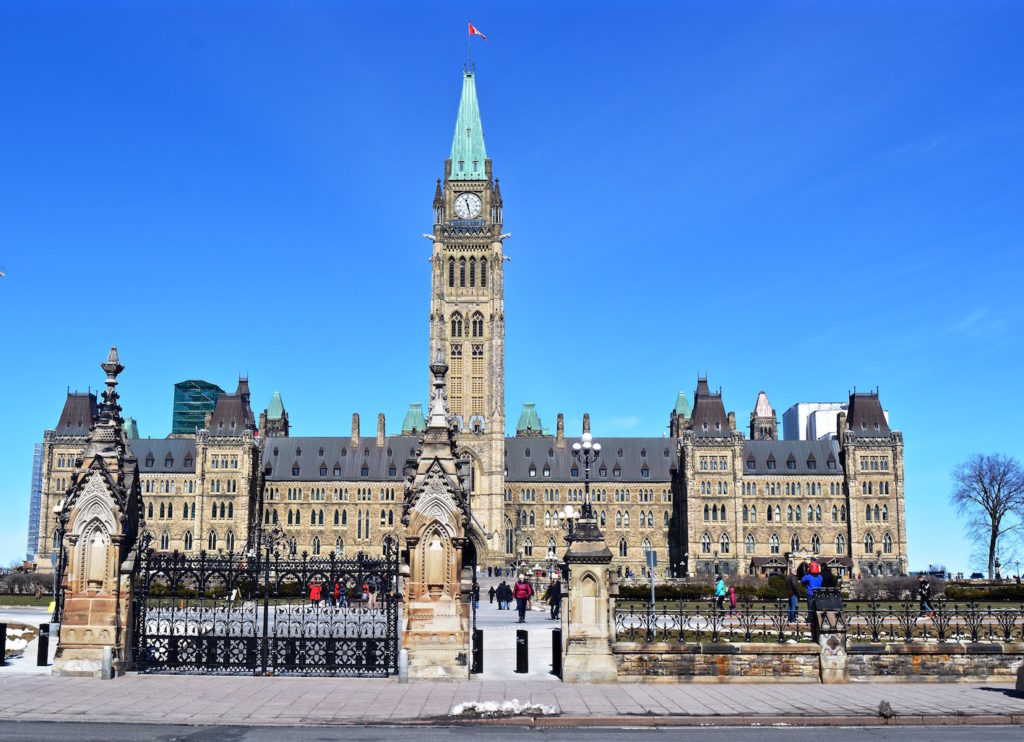 #2 FREE things to do in Ottawa – WATCH THE NORTHERN LIGHTS SHOW
Throughout the summer, the National Capital Commission presents the Northern Lights Show in English and French. With Parliament Hill as its background, the multimedia show tells tales of Canada's physical, historical, and cultural landscapes. Dates and time check on their website pch.gc.ca

#3 FREE things to do in Ottawa – WATCH CHANGING OF THE GUARD CEREMONY
This Canadian tradition brings military drills and music to Parliament Hill. The Changing of the Guard ceremony happens each summer  from late June to late August from 10:00AM to 10:30AM.
#4 FREE things to do in Ottawa  – VISIT RIDEAU HALL
Rideau Hall is a home and workplace of Canada's Governor General. Free guided tours of the gardens, residence and art collection are offered all year around. Make sure to check out the grounds, where dignitaries — from John F. Kennedy to Princess Diana — have planted trees while on official visits to Ottawa.
#5 FREE things to do in Ottawa – VISIT A HISTORIC BYWARD MARKET
ByWard Market is one of the oldest and largest public markets in Canada and one of the best places for shopping, drinks and food. It was established by Lt-Col. John By in 1826 (the legendary builder of the Rideau Canal). Here you can find unique boutiques, regional artisans and vendors offer a place to do some local shopping: buy fresh fruits and vegetables or just have breakfast, lunch or dinner. It's the best place for dinning as you can find a wide choice of restaurants and bars within walking distance that can suit even the pickiest eater. Many free events take place on the streets throughout the year.
Buy fresh bread, meats, cheese and vegetables from the farmers in the ByWard Market, then go for a picnic in Major's Hill Park or at Nepean Point (located behind the National Gallery) for a spectacular view.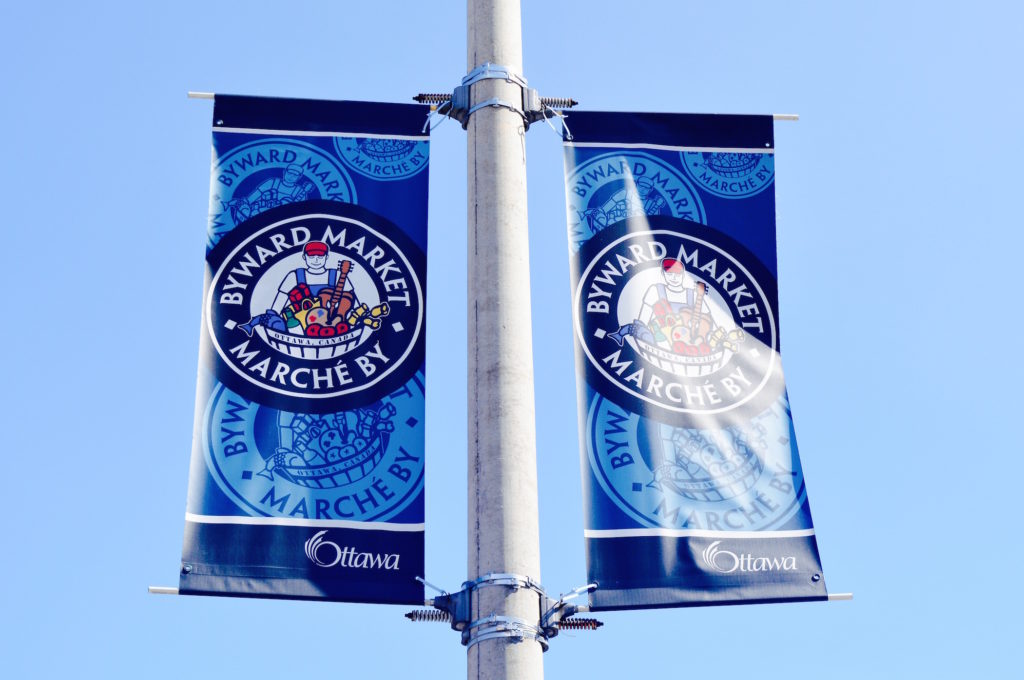 #6 FREE things to do in Ottawa – VISIT RIDEAU CANAL AND ITS LOCKS
The Rideau Canal is one of the most popular tourist attractions in Ottawa and it worth visiting any time of the year. The Rideau Canal, also known as Rideau Waterway, is a chain of beautiful lakes, rivers and canals winding 202 km from Kingston, at the head of Lake Ontario, to Ottawa. The Rideau Canal, one of Canada's historic canals, is maintained and operated by Parks Canada.
The Rideau Canal was opened in 1832 as a precaution in case of war with the United States. It remains in use today primarily for pleasure boating.
The locks on the system are opened for navigation from mid-May to mid-October.  In 2007 Rideau Canal was registered as a UNESCO World Heritage Site. It is the oldest continuously operated canal system in North America.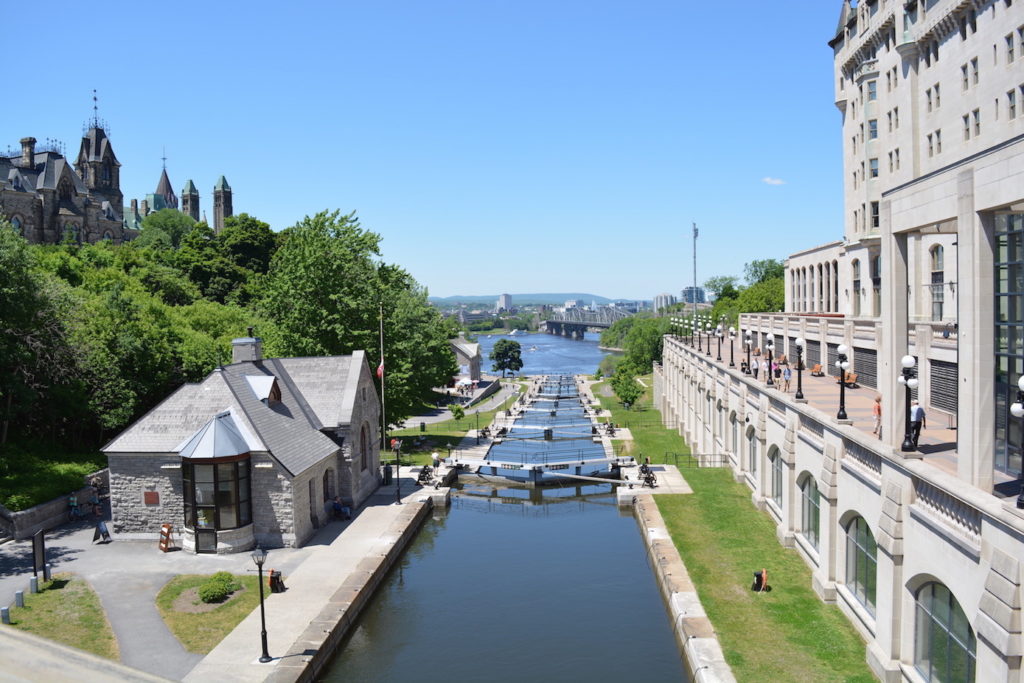 #7 FREE things to do in Ottawa – SKATE THE LONGEST ICE RINK IN THE WORLD
In winter, a section of the Rideau Canal passing through central Ottawa becomes officially the world's largest skating rink. The length is 7.8 kilometres or 4.8 miles. It has the equivalent surface area of 90 Olympic ice hokey rinks. It starts from locks between Parliament Buildings and the Chateau Laurier, including Dow's Lake, until Carlton University. Skates and sleigh rentals are available on the Skateway near the National Arts Centre, Fifth Avenue and Dows Lake.
The Skateway is open 24 hours a day. The length of the season, of course, depends on the weather. Usually The Rideau Canal Skateway is open from January till March. The longest season – 90 days long – was in 1971-1972  and the shortest  – 35 days long – was in 2001-2002. The ice condition you can check any time online http://rcs.ncc-ccn.ca. 
#8 FREE things to do in Ottawa –  VISIT SPARKS STREET PEDESTRIAN MALL
Shopping and cultural experiences go hand-in-hand on Sparks Street, being the first outdoor pedestrian mall in Canada. Shop around and admire the sculptures and fountains without worrying about cars or traffic. Take part in a fun event in the area. If you ever get tired, stop by a café and grab a bite to eat while you watch one of the many street performers.
#9 FREE things to do in Ottawa – TAKE YOUR PICTURE UNDER A GIGANTIC SPIDER
Louise Bourgeois's "Maman" — a stunning spider sculpture that stands over 10 metres tall — sits outside the National Gallery of Canada and has become a popular spot for photographers.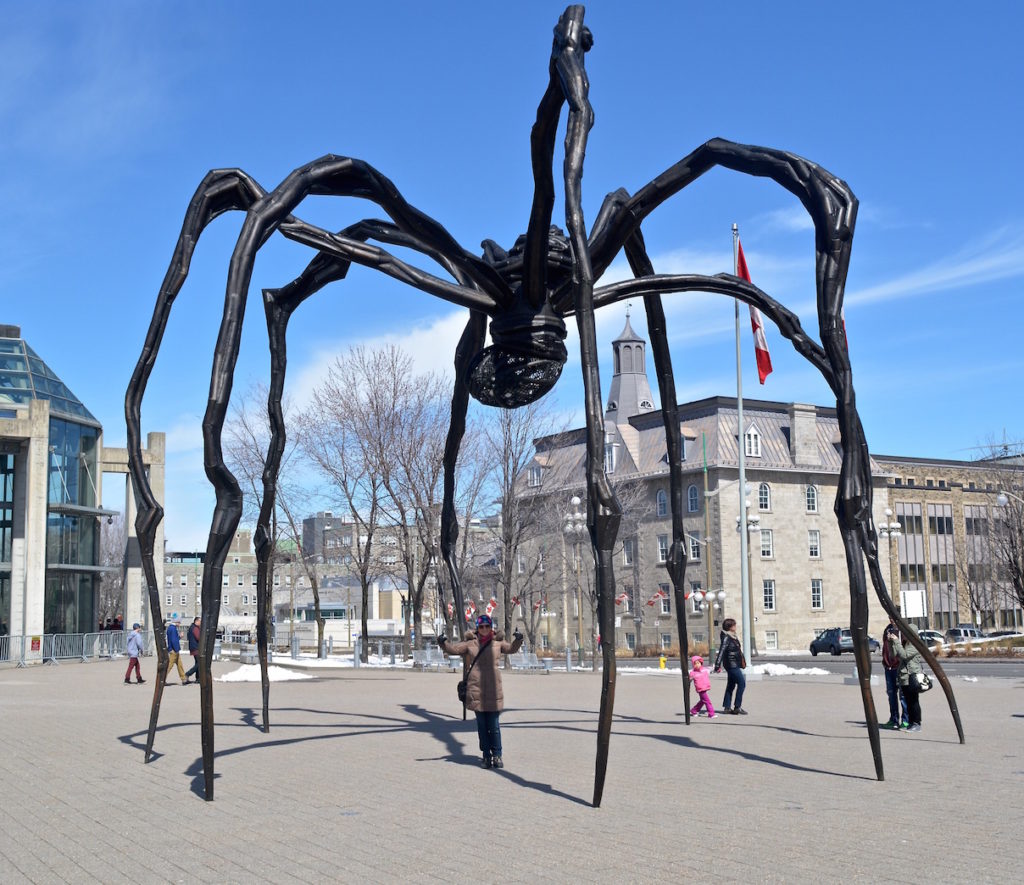 #10 FREE things to do in Ottawa – BIKE OR JOG ALONG THE CITY'S PATHS
Ottawa is blessed with a number of paths that go through the city. They're a perfect way to stay active and see the city at the same time. You can follow the path alongside the Rideau Canal, or pick one of the many trails within the core. Also, on Sunday mornings between Victoria Day in May and Labour Day in September, Ottawa and Gatineau close many of its parkways to cars, reserving them specifically for cycling, blading, running, and walking!
#11 FREE things to do in Ottawa  – HIT A BEACH
Spend an afternoon on the beach. City of Ottawa beaches are open from mid-June till the end of September. Lifeguards are on duty weekday hours Monday to Friday from 12:00 noon to 7:00 p.m. and weekend hours Saturday, Sunday and statutory holidays from 11 a.m. to 7 p.m.
Britannia Beach: 2805 Carling Avenue, 613-820-1211
Mooney's Bay Beach: 3000 Riverside Drive, 613-248-0863
Westboro Beach: 234 Atlantis Road at Kitchissippi Lookout, 613-792-3832
Petrie Island Beach: 727 Trim Road, 613-824-5704
Rent a pedal boat or a canoe and explore the Rideau Canal. Rentals at the Dows Lake Pavilion, 1001 Queen Elizabeth Driveway begin the first Monday of the Victoria Day weekend. Call 613-232-1001, ext. 5 for more information.
#12 FREE things to do in Ottawa – TAKE A TOUR OF THE SUPREME COURT OF CANADA
The Supreme Court of Canada offers free tours by law students. They guide visitors through the Canadian judicial system and describe how the Supreme Court deals with legal issues of public importance. Visitors are also welcome to sit in on appeal hearings when the Court is in session. The Supreme Court building is open daily (including weekends) from May 1 to August 31 from 9:00AM to 5PM. and the rest of the year from Monday to Friday, 9AM to 5PM for guided tours by appointment only. Check more information at their website http://scc-csc.gc.ca/vis. 
#13 FREE things to do in Ottawa – GET FESTIVE AT ONE OF THE ANNUAL EVENTS
Top-notch festivals are held year-round in Ottawa, and many of them are free. I recommend Winterlude, the Tulip Festival and the Rideau Canal Festival.
• Winterlude, February, various locations, pch.gc.ca
• Tulip Festival, May, various locations, tulipfestival.ca
• Rideau Canal Festival, August, various locations, rideaucanalfestival.ca 
Read my articles about some festivals: "Winter Festival in Canada, Part 3 – Ottawa" and "Canadian Tulip Festival"
#14 FREE things to do in Ottawa – TOUCH AND FEEL CANADA'S HISTORY
Canada's culture is preserved at Library and Archives Canada. Exhibition rooms are open daily, and visitors can explore published works, archival records, audio-visual materials, photographs, artworks and electronic publications.
#15 FREE things to do in Ottawa – CHECK OUT THE DOWNTOWN EXPERIMENTAL FARM
The Central Experimental Farm's land stretches for several hundred acres just west of downtown, making it extremely convenient for visitors. It's designated for agricultural research and has plenty to see. The Dominion Arboretum contains over 2,000 varieties of trees and shrubs. Check more on their website friendsofthefarm.ca
#16 FREE things to do in Ottawa – TAKE A FREE WALKING TOUR OF OTTAWA
Many of Ottawa's must-see attractions are located on Confederation Boulevard. The best way to see them  – visit Free Walking Tour. Book your tour on their website http://www.ottawafreetour.com.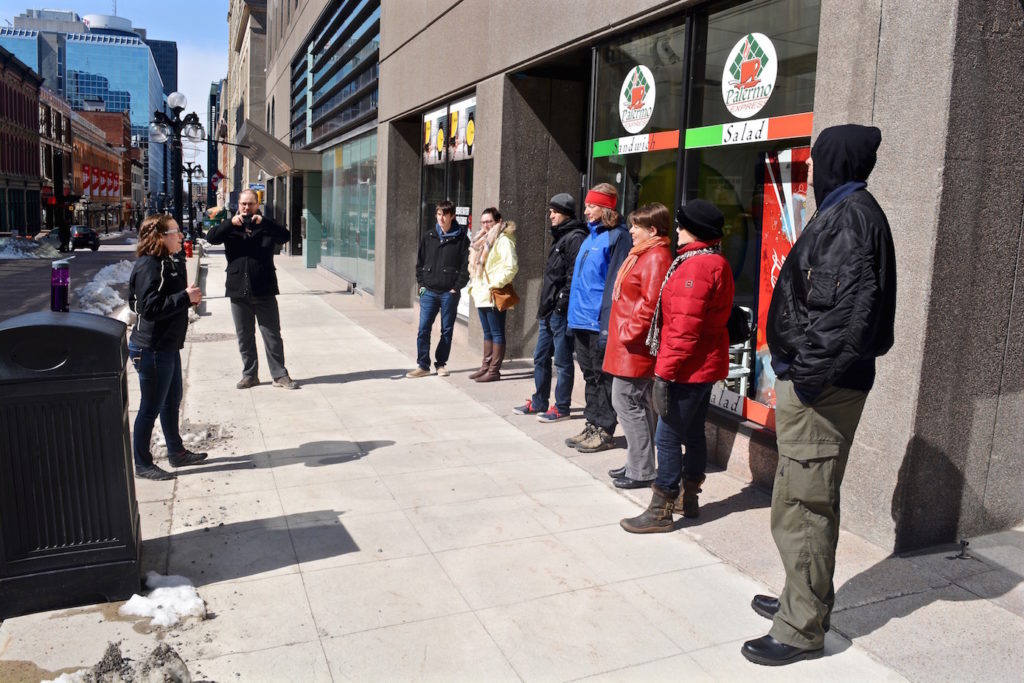 #17 FREE things to do in Ottawa –  SEE TOP-NOTCH VISUAL ART
Several public art galleries offer free admission daily, including the ASP Gallery, the Karsh-Masson Gallery and other art spaces run by the City of Ottawa. Exhibitions change regularly and focus on works by local artists. Check out what's on at various galleries http://ottawa.ca/en/liveculture/galleries-and-exhibitions-spaces.
#18 FREE things to do in Ottawa – WATCH A MOVIE UNDER THE STARS
Watch Centretown Movies in Dundonald Park on Somerset Street West near Lyon Street. Bring a lawn chair and snacks to enjoy great movies in the outdoors. Admission is pay-what-you-can on Friday and Saturday nights in July and August.
#19 FREE things to do in Ottawa   – VISIT NATIONAL MUSEUMS
Ottawa is home to a number of world-class museums, and most of them offer free admission to their permanent collections.
#20 FREE things to do in Ottawa   – YOGA SESSIONS
Join Lululemon on Wednesdays (weather permitting) at 12:00 noon for a free yoga session on the lawn in front of Parliament. Bring your own mat and water! Until 28th of September.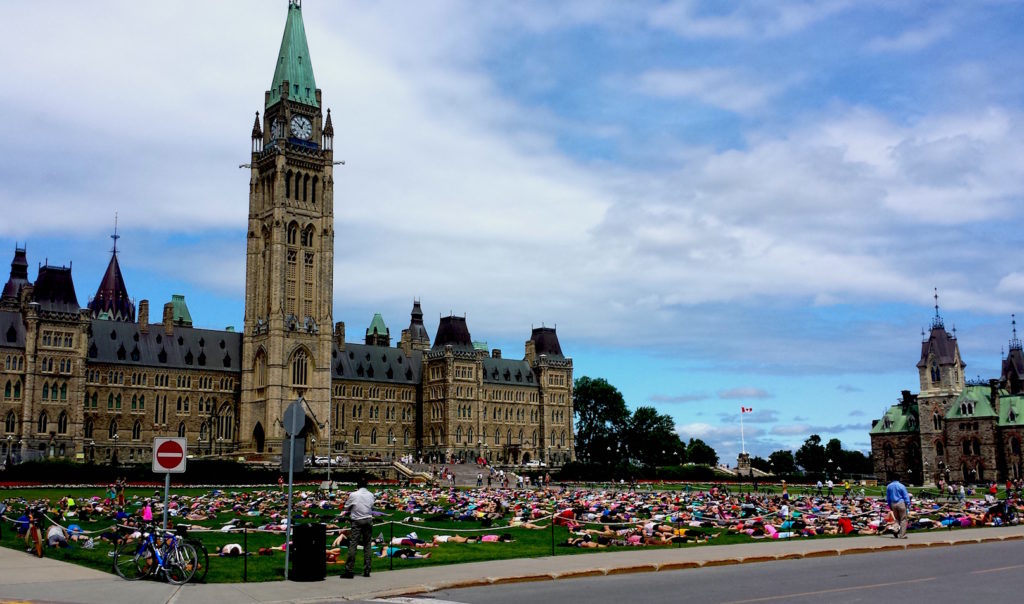 You can PARK WITHOUT PAYING to explore Ottawa.  On Saturdays and Sundays, the World Exchange Plaza shopping centre offers free downtown parking. This is great for visitors to the mall or those ones looking to park nearby. Use Parkopedia's app to find more free spots.
For overnight stay in Ottawa –  check Airbnb, Booking or use a list of money saving travel resources.
Where to find great deals?  Sign up for FREE exclusive weekly updates
Check more pictures and videos: FACEBOOK    INSTAGRAM    YOUTUBE
Do you know more things to do for free in Ottawa? Share your experience 🙂  
Like this? Share with your friends!