WOW Airlines (WW) is currently offering flights from Montreal to Reykjavik, Iceland for just $349 CAD roundtrip including taxes.
Example for June 2016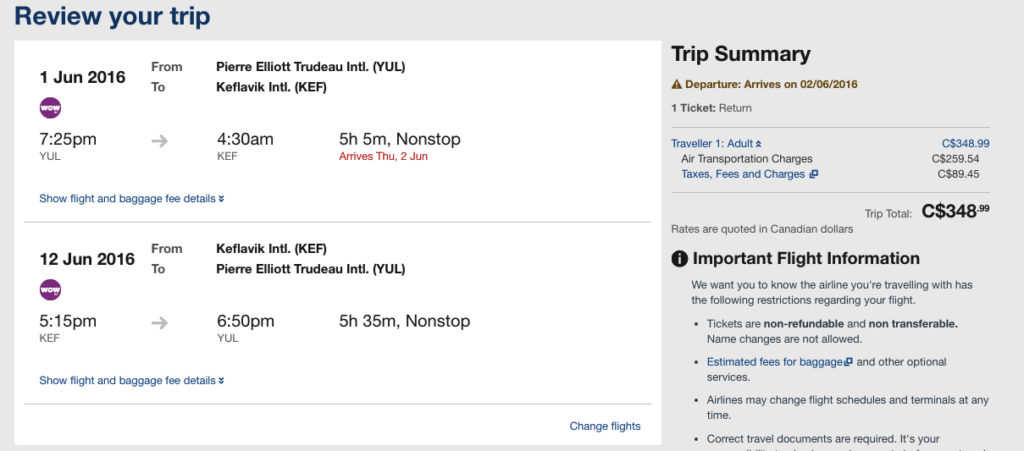 How to find it?
Search on KAYAK or GOOGLE FLIGHTS for other dates.
Where to find accommodation? Check Airbnb, Booking or use a list of money saving travel resources. 
Where to find great deals?  Sign up for FREE exclusive weekly updates
Check more pictures and videos: FACEBOOK    INSTAGRAM    YOUTUBE
Have you been in Reykjavik? Share your experience 🙂 Put your comments below.
Like this? Share with your friends!