If you buy a ticket, you sure will travel. It happened to me many times. A few years ago it was my style to travel. As soon as I saw ticket sales from my city, I book my flight to any country I have never been before. The most important is to book your ticket for the dates you want (it could even be a long weekend). This is the first step and the most important. Everything else it could be booked after.
Today I would like to talk about how to find the lowest price for your ticket. We will use the search engine Skyscanner to find the best deal. This instruction is for those who do not like to spend a lot of time searching online and comparing different websites. 
The more flexible you are, the more possibilities to buy the cheapest ticket.
I prefer the world's travel search engine – Skyscanner because it compares millions of flights on different websites to find the best deal. Whenever you want to go to Paris or Bahamas, it will find you the lowest price.
Skyscanner is free! When you find your flights and click to book, it will link you to the airline or travel agency. There are no hidden charges, no added fees, the price you see – is the price you book. So you get the best deals every time!
Let's start on how to find the lowest price for your flight.
First of all, start your search not by city but by country.  It will give you more options and you can find a better deal from the nearby city than from your city. Sometimes it makes sense to drive or take a bus or train and take a flight from another city. Of course, you have to compare if it worth it. It will be more applicable to Europe than to North America because of distance between cities, but I would try. Look at this example to compare the flight to Paris from Canada and US.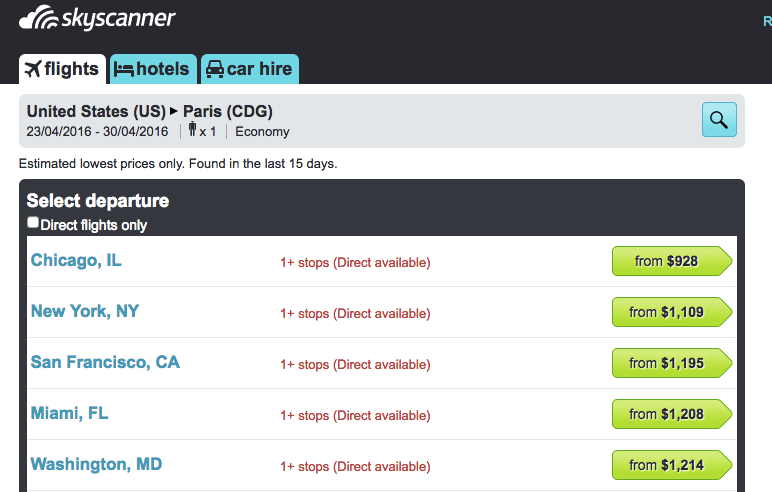 If you live close to the border, I would advise you to search from your closest country. In this example you can notice the big difference for the same flight to Paris from US and Canada.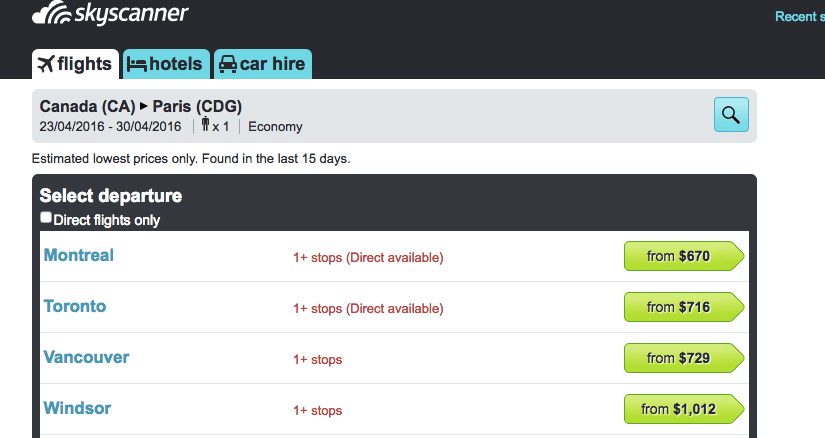 I hope this gives you a better idea how to search 🙂
What to do if you can't find a cheap ticket?
Ticket prices are changing every minute, there are always new routes, promotions and special offers. You can search several times per day or you can subscribe to receive a price alert when the price drops for your destination.
There is a  "Get Price Alert" button in search results.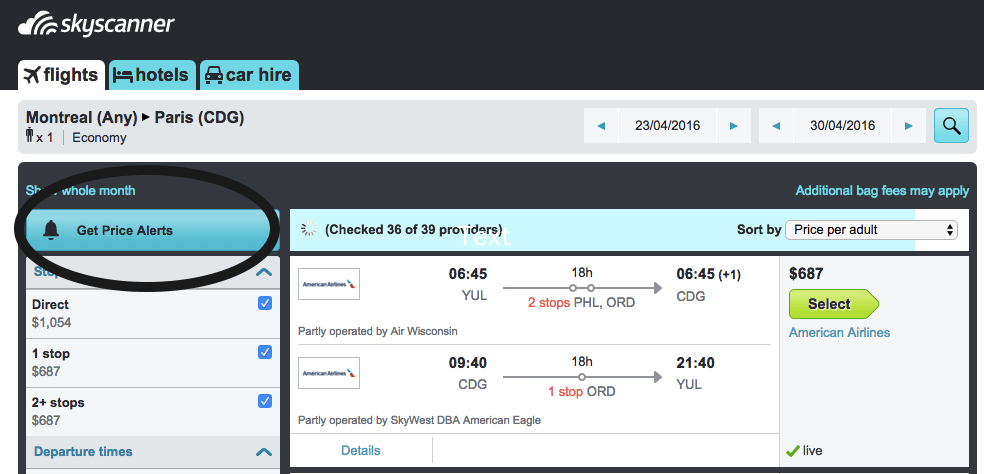 Click on this button and you will be redirected to next page where you can create a price alert and when the price is low, you will get a notification! It's great way to save!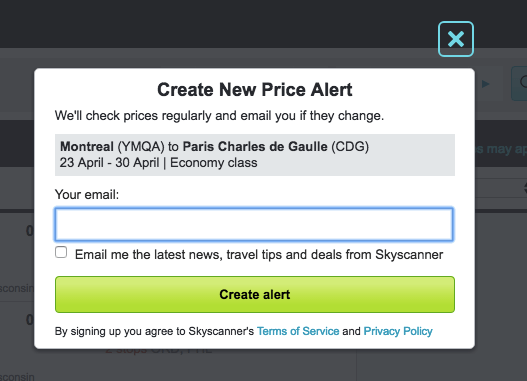 After that you will get an email to confirm that you made this request.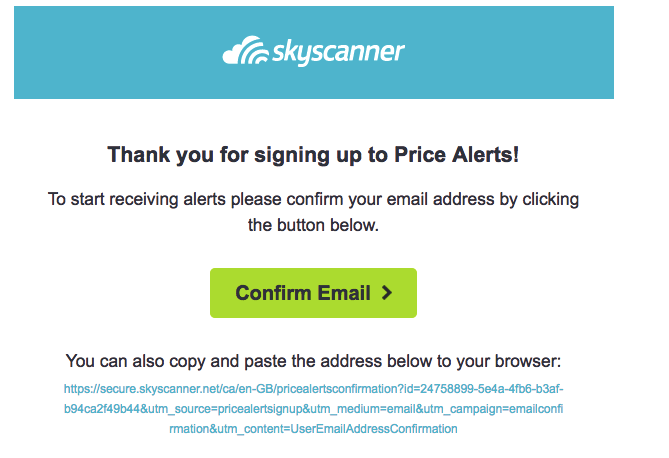 When you get a notification from Skyscanner, JUST BOOK IT!
Have a nice trip!