This article will focus more on the City of Miami's downtown core. Its marketplaces, art and of course – shopping!
There are so many great areas of Miami to visit:
1) Downtown Miami – is a long, but narrow strip along Biscayne Bay. Downtown also includes the Brickell financial district with skyscraper offices of banks and financial corporations. You can take the free tram – Metromover. It's a great way to get around downtown (download a route map, the shortest route is 10 minutes). 
At the same time, downtown Miami is considered to be a very dangerous place, especially after dark. There are robberies, drug's trafficking and shootings, so I would advise you to plan your visit during daylight hours.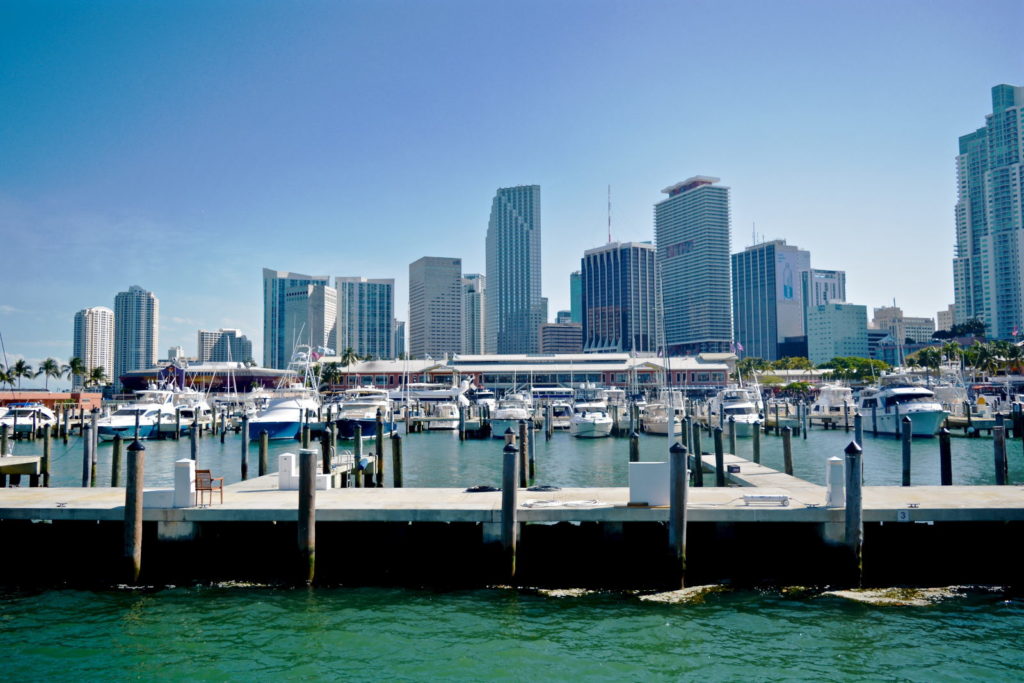 2) Bayside Marketplace – the main tourist attraction in downtown Miami located on the Biscayne boulevard along Biscayne Bay. This is a small shopping area, where you can find many restaurants (including the Hard Rock Cafe Miami and Bubba Gump Miami); souvenir shops; a large park with a fountain, where on July 4th and New Year thousands of people watch the fireworks.
You can buy most of Miami's tours at Bayside Marketplace. I would strongly recommend taking a boat tour on Biscayne Bay. This is a very interesting, informative and beautiful tour where you can see Miami from the water, homes of millionaires on Star Island and enjoy the fresh breeze. You can use the link to get your boat tour and save some money.
The Bayside Marketplace has a covered car parking lot, which costs about $ 7 dollars for the first hour and then $ 2 for each additional hour. I would recommend finding parking nearby at 1.75USD per hour (max 3 hours). I parked on NE 2nd Avenue not far from Bayside Marketplace and one Metromover's station.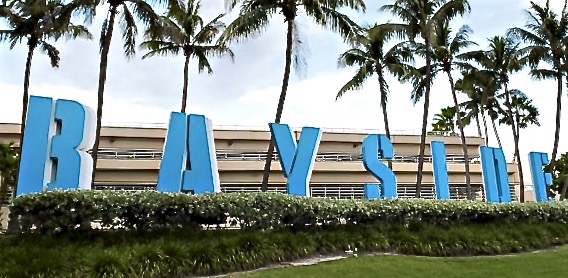 3) Little Havana: Calle Ocho or 8th Street – is best known as Miami's Cuban community. The area today is a home to immigrants from the Caribbean's and Central America. It's known for its food, restaurants, cigar shops, music and cultural activities. Calle Ocho is the main street of Little Havana. It's a 5-minute drive from downtown and 15 minutes from South Beach. The lively street hosts several festivals and art fairs throughout the year but you can visit anytime as every day there are local activities in this authentic part of Greater Miami.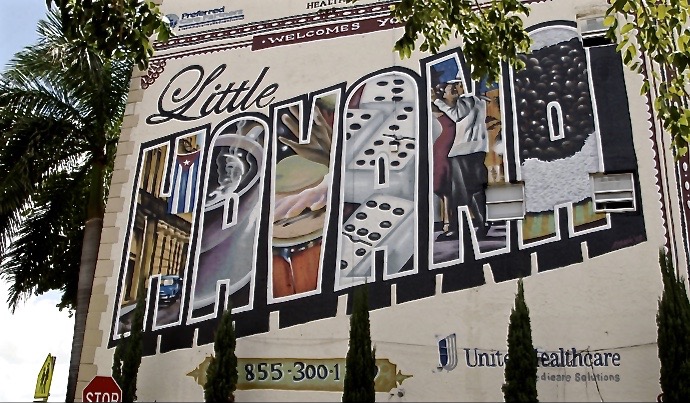 4) Coconut Grove district was settled in 1800s. After so many years, it  remains a charming place to visit. Pedestrian village centre is full of cafes, galleries and jewellery boutiques. There is a lot of vegetation filled with wild peacocks. You can print a self-guided tour by National Geographic and walk around. Here the link Miami Walking Tour: Coconut Grove.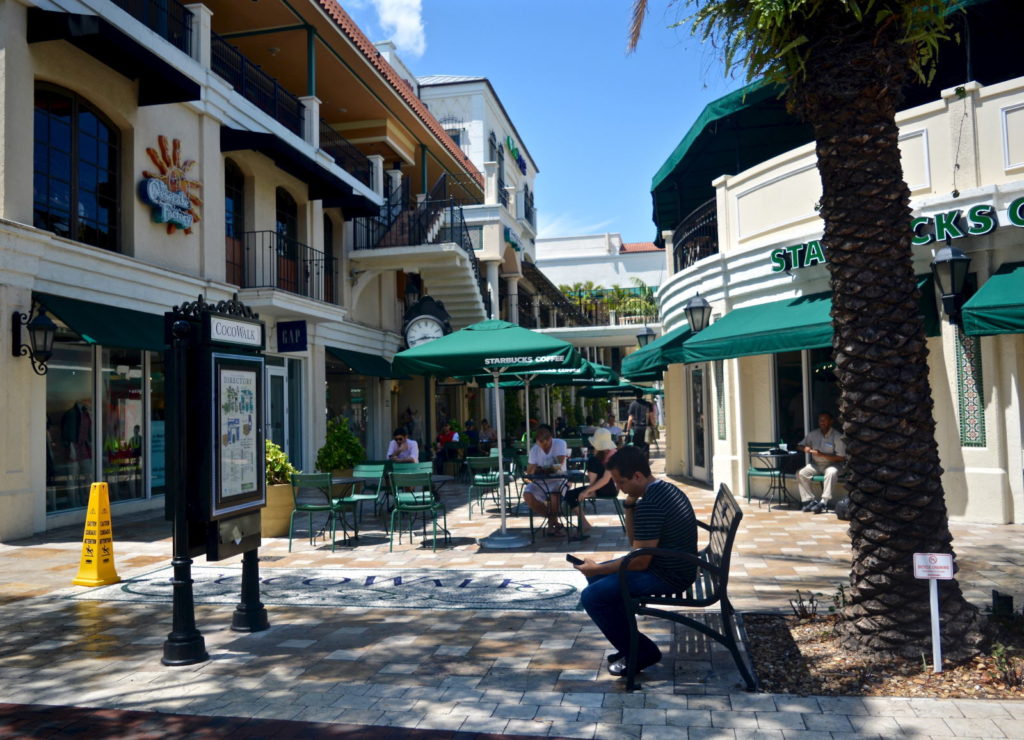 In Coconut Grove you can relax in many open-air bay front parks such as Peacock Park, Kennedy Park, The Barnacle Historic State Park (as on picture below) with a magnificent view of Biscayne Bay (Tours are provided Friday through Monday by park rangers) and more. Coconut Grove is a home to many popular annual events.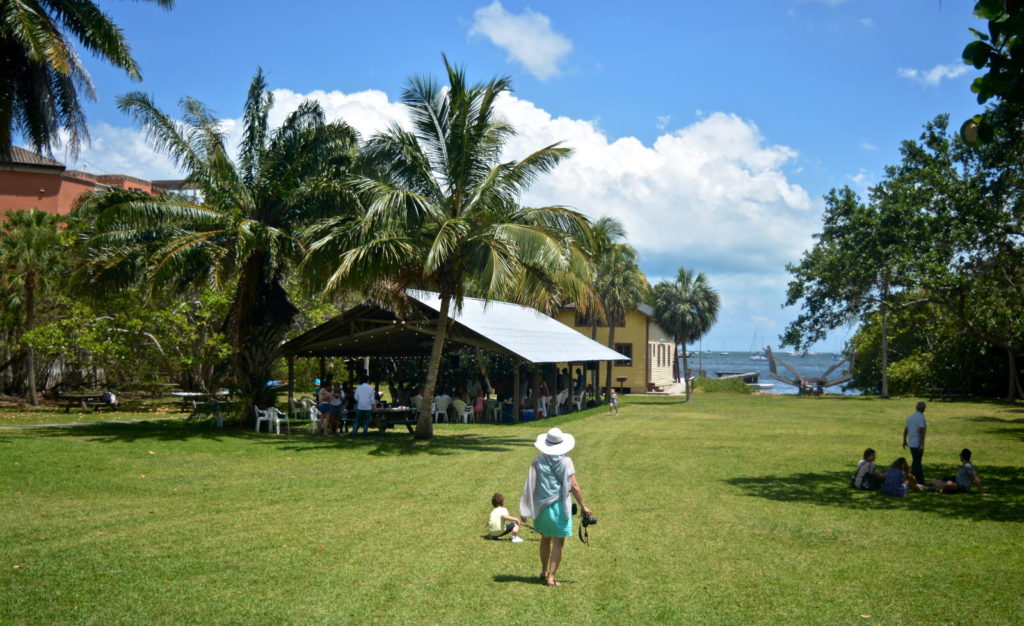 The main attraction, in my opinion, is Vizcaya Museum & Gardens  – a private villa built in 1916 on the shore of Biscayne Bay. The villa covers an area of about 180 acres and combines the mangrove forest, a huge garden in the Italian Renaissance style with pools and fountains, as well as the building itself. Which is the museum now. Vizcaya Museum has more than 70 rooms with antique décor, predominantly 15-19th centuries. A visit to Vizcaya Museum & Gardens can take you half a day, so plan your visit accordingly. The Museum can be reached by subway which runs from downtown, or by car. 
5) Coral Gables – a suburb of Miami, next to Coconut Grove and just a few miles from downtown Miami. It is known for two things. First – the campus of University of Miami (UM) – one of the most prestigious private universities in the US. Secondly – Downtown Coral Gables, built in the 20s, it has its own unique Mediterranean architecture, lots of shops and restaurants.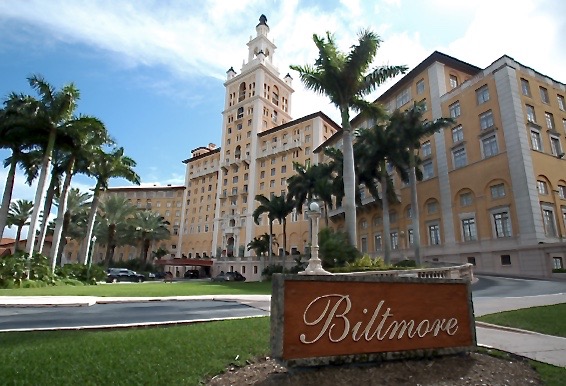 6) Wynwood is Miami's art and soul. The former warehouse district of Wynwood has become the arts hub of South Florida. It started with murals, street art, and graffiti. Today Wynwood contains galleries, museums, bars and restaurants. Every second Saturday night of every month, Wynwood opens their doors for viewing – it's called "ArtWalk" and it's free.
The heart of Wynwood district is Wynwood Walls – a permanent mural exhibit of some world's famous street artists. In addition, you can see hundreds of other street arts and graffiti. Wynwood is one of the biggest art districts in the world. I really enjoyed our visit. I strongly recommend to visit it. Wynwood is located north of Downtown Miami between NW 36th Street (north), NW 20th Street (south), I-95 (west) and NE 1st Avenue (east).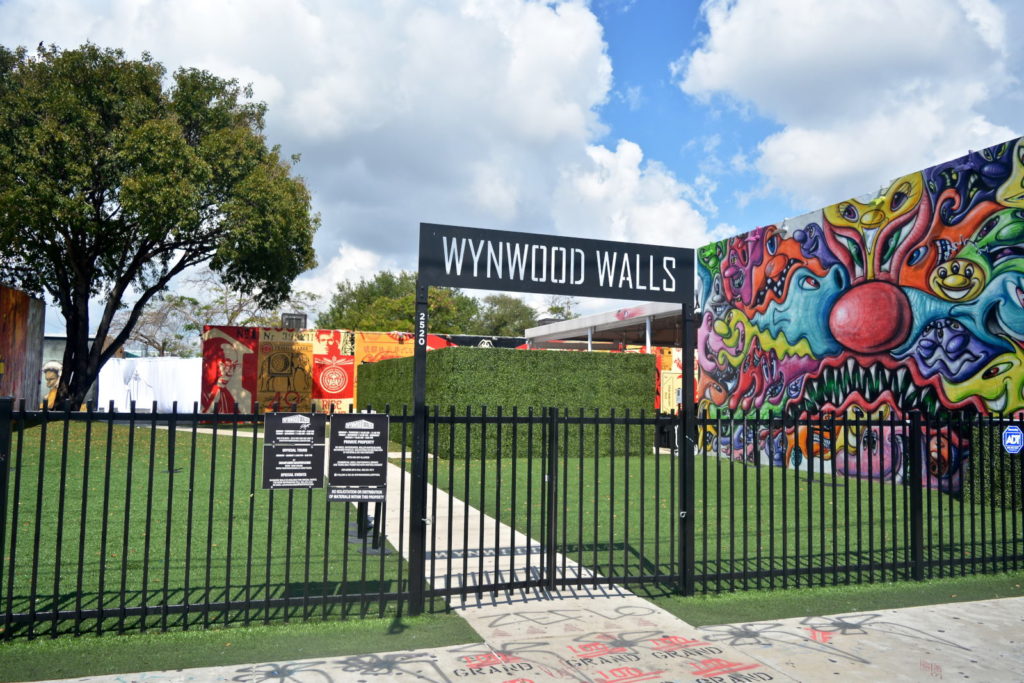 Shopping.  And of course, I have to mention shopping in Miami. If you love shopping and have time –  I recommend Dolphin Mall where you can buy clothes from previous collections at significant discounts.
TOP THINGS TO DO (my recommendations):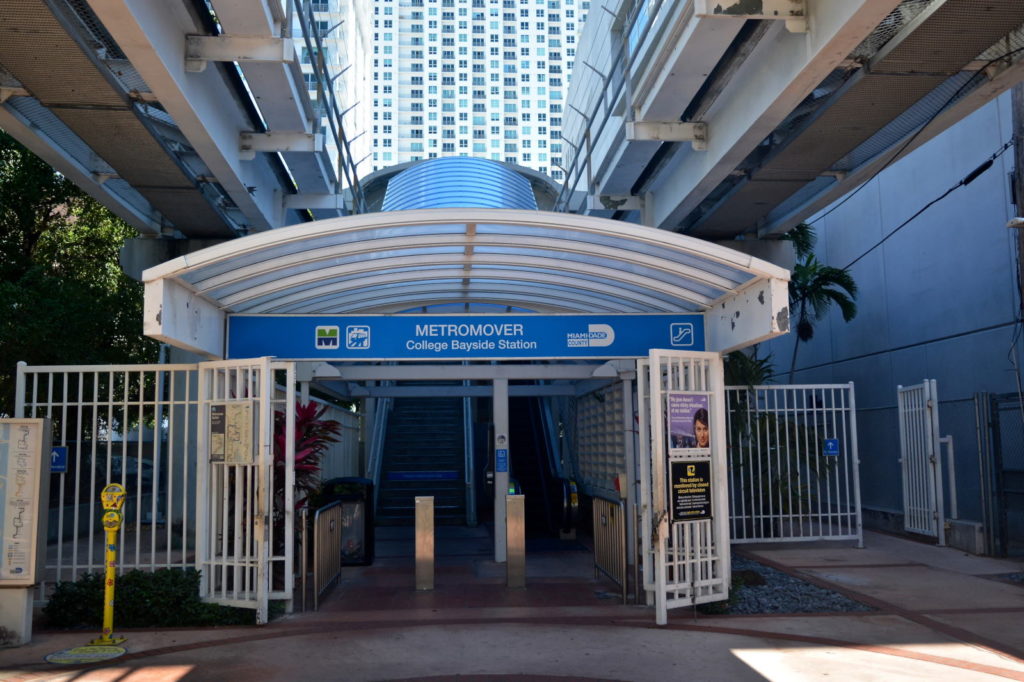 Find more information  about and what to do in Greater Miami –  http://www.miamiandbeaches.com/.
Check my other articles "Top 15 things for free in Miami" http://www.alltravel4u.com/top-15-things-for-free-in-miami/ or "Discover Miami, Part 1" http://www.alltravel4u.com/discover-miami/
Where to find accommodation in Miami? Check Airbnb, Booking or use a list of money saving travel resources. 
Where to find great deals?  Sign up for FREE exclusive weekly updates
Check more pictures and videos: FACEBOOK    INSTAGRAM    YOUTUBE
Have you been in Miami already? Share your experience 🙂 Put your comments below.
Like this? Share with your friends!