Airbnb is offering 200$ off for your wine country getaway!!!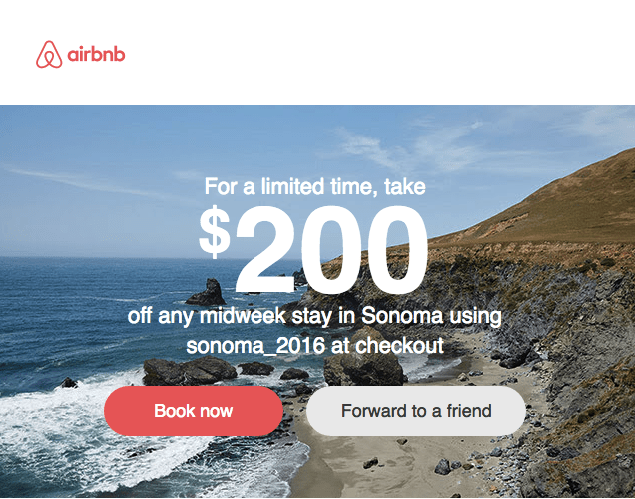 This summer, you're invited to try Sonoma Select, a collection of 100 highly-rated homes where you'll have an upgraded experience including 24-hour check-in, Instant Book, and local wine and snacks.
And for a limited time, Airbnb is offering a $200 discount on any midweek Sonoma Select booking of $400 or more in Sonoma County during July and August.*
Your coupon code: sonoma_2016
Here's how it works:
1. On the checkout page for a reservation, click Coupon code near your subtotal.
2. Enter sonoma_2016
3. Click Apply.
See more details here
Like this? Share with your friends!